Making an impact. Together.
We make it easy to channel your philanthropic passion into effective and impactful giving. What we offer:
We know the community. We understand its challenges and we're familiar with the organizations addressing them.
We get to know you so we can better understand the causes you care about.
We have the tools, knowledge and personalized service to help you find the most effective way to make an impact in our community.
Why give through us?
What is your philanthropic goal? To address an ongoing need? Make an immediate impact? Create a permanent legacy? Maximize tax benefits?
Whatever it is, we'll work closely with you to make it happen. We'll get to know you to understand your philanthropic passion. And we'll make it easy for you to fulfill your vision and ensure the greatest impact.
How do we do this?
A Personal Connection: One-on-One Meetings
We'll meet with you and answer your questions on effective giving approaches and suitable grant-making strategies. As we get to know you, we'll learn your specific reasons and goals for supporting your community.
Connect to a Cause: Research and Analysis
From programs in the arts and literacy to affordable housing and environmental protection, we know the community and the nonprofits which serve it. Our experienced staff shares their knowledge with you, helping you connect to the causes that matter most to you. Additionally, we've developed The Giving Marketplace, an online database of Lowcountry nonprofits, that provides in-depth information to help you make informed giving decisions.
Variety of Funds

Whatever your charitable goals, one of the many fund types we offer will help you achieve them. We're happy to sit down with you, talk about the impact you want to make and develop your personalized charitable plan.
Stay Connected: Philanthropy Online
CommunitySuite (CSuite) is a our new dynamic integrated online tool for fund advisors. Our former system, FundWeb, will only remain active for a short period of time. As a fund advisor, you will have instant access to your fund information.
The Community Foundation's website is a knowledge center. Please take the time to explore the website and follow the Community Foundation of the Lowcountry on social media - Facebook, Instagram, and LinkedIn.
Donor Bill of Rights
We value the support of our donors and respect the discretion and complexity of decisions regarding charitable giving. In accordance with the standards established by the Association of Fundraising Professionals, we adhere strictly to a Donor Bill of Rights.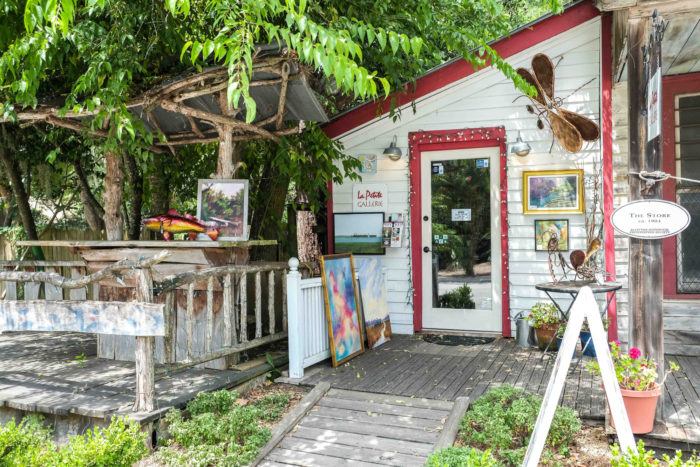 Your vision is unique. Our knowledge is comprehensive.
Let's work together to make a difference, spur change and make the world a better place.
Call us at 843.681.9100 or email Emmy Rooney at erooney@cf-lowcountry.org.