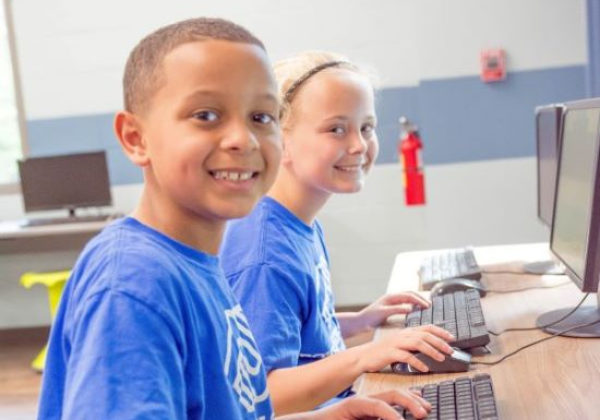 Our Partnerships with Nonprofits
To fulfill their missions, nonprofits need a partner with deep roots in the community, an understanding of the challenges our region faces and the philanthropic expertise to assist them as they address critical needs in the most effective way.
The Community Foundation is uniquely positioned to support "front line" organizations – those directly addressing critical issues – in their work. We do that through our grantmaking and by providing valuable resources.
"Thanks to a grant from the Community Foundation, the Boys & Girls Club of Bluffton was able to expand our building to add a 2,700 square foot Literacy Center of Excellence, doubling the size of our reading intervention program. This addition will have a direct impact on young peoples' reading skills, focus, motivation and self-esteem."

- Molly Hornbeak, Unit Director, Boys & Girls Club of Bluffton
Types of Grantmaking
Our grantmaking generally falls into one of these categories:
Animal welfare
Arts and culture
Community development
Education
Environment
Health
Human Services
In addition to grants, we provide helpful resources to area nonprofits, including our Strengthening Nonprofits program, a quarterly e-newsletter and a list of local nonprofit consultants.

Learn more about grants at Community Foundation of the Lowcountry
Our grantmaking responds to the needs in our communities. Grants include those which are available through application and those that originate at a donor's request.