Capacity Building Support

We recognize the need for capacity-building support. For those who need it, we offer workshops to bridge the gap between passion for the organization's mission and work experience. Some of the workshops we've offered in the past include:
Nonprofit Board Orientation
Board Roles and Responsibilities
The Value of Endowments
Consultation on Governance Concerns
Our Work with Nonprofits
A nonprofit's capacity to grow, fulfill its mission and operate efficiently and effectively is reliant upon the knowledge and ability of its board and staff, a strong governance framework and a strategic approach to all of the aspects of its work – from program execution to marketing to fund development.
Like any other skills, these are learned. And in many cases, those who work in the nonprofit sector or volunteer to serve on nonprofit boards have not had the training necessary to assure their capabilities in these areas.
We offer comprehensive services for our nonprofit community. In addition to funding, we offer workshops and learning opportunities, online resources and Lowcountry Volunteer Connections. The Lowcountry is rapidly changing and we're here to help prepare nonprofits to better serve their clients, ensuring charitable dollars are used effectively and work harder.
Interested in Attending a Workshop?

Here are the workshops we currently have scheduled. Workshops are held in the conference room at Community Foundation of the Lowcountry's office - 4 Northridge Drive, Hilton Head.
Coming Soon
Board Development
Social Justice
Endowment Building
Executive Director Leadership Academy
October 2021 – September 2022
The Community Foundation of the Lowcountry Executive Director Coaching Program is a peer-based learning program that includes group learning meetings and individual coaching sessions for six lowcountry executive directors. This program will be conducted by Neil Sklarew, an experienced executive coach and past manager of the Georgia Center for Nonprofit's consulting group.
The program will include alternating monthly group and individual meetings with Neil for a one year period of time. Group meetings will be six hours and individual coaching sessions will be 60-90 minutes long. The program will start in October 2021* and run through September 2022. The group sessions and the individual coaching sessions will be scheduled in alternating months..
The focus of this coaching experience is to address the executive director's "use of self" in effectively working with his/her primary constituents (board, staff, volunteers, clients, etc.). While it will provide tools and skills development on nonprofit topics such as board development, staff development and strategic planning, its primary goal is to develop the executive director's self-knowledge and skill to effectively work with others around issues of communicating, decision making, managing conflict, managing stress and influencing others.
* Note: There are currently no vacancies for the 2021-22 class.

Let Us Know What You Think
Community Foundation of the Lowcountry is committed to strengthening the nonprofit agencies that serve our community. Please let us know areas of interest to you and check back for future training opportunities. Click here to share your thoughts.
Additional Local Impact
The Community Foundation was instrumental in establishing a local LAVA (Lowcountry Association for Volunteer Administration) affiliate chapter. LAVA is a professional organization for volunteer administrators who wish to learn more about volunteerism, develop new skills, and shape the future of service opportunities in the southern Lowcountry.

Upcoming LAVA meetings (at Palmetto Electric Coop – Okatie, SC)
We will update this when new meeting information becomes available.
Association of Fundraising Professionals (AFP)
Community Foundation also helped establish a local Association of Fundraising Professionals (AFP) sub-chapter. AFP is a professional association for fundraisers that keeps members informed of new ideas and latest trends in the profession. Local AFP program meetings provide opportunities to network with colleagues, specialized training and access to experts in the field, all of which helps build capacity in Lowcountry nonprofit organizations. Individuals can connect with the AFP Southern Lowcountry sub-chapter through the AFP South Carolina Lowcountry chapter.
If your organization is interested in learning more about opportunities to tap into our Strengthening Nonprofits Initiative, contact Debbie Cahoon at 843-681-9100.

Additional Resources
Consultants
Consultants can provide expertise often not available within an organization. The decision to use a consultant to strengthen an organization can be a challenging one, so we offer additional information on working with a consultant.

Nonprofit Connections
We regularly publish a e-newsletter aimed at local nonprofits and filled with information about grant opportunities, our services to the nonprofit community and what's going on in our Community Investment Department that's pertinent to you. The most recent version is below. If you're not receiving this newsletter and would like to be added to the mailing list, please contact Debbie Cahoon.
Nonprofit Connections - January 2020
Nonprofit Connections - March/April 2020
Nonprofit Connections - August 2020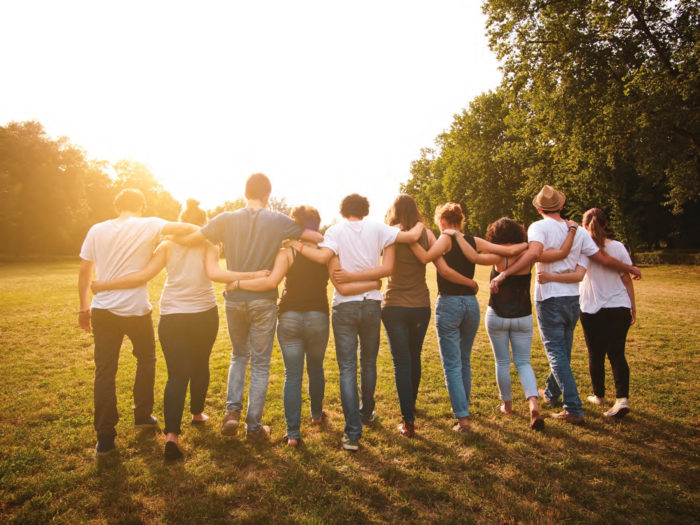 Is your organization looking for a way to establish a fund?
If you are looking to establish an endowment, eliminate the administrative burden of fund management and increase your ability to handle large and complex gifts, consider an agency fund.