Nonprofit Resources
Lowcountry Executive Director Leadership Program Graduation
September 08, 2022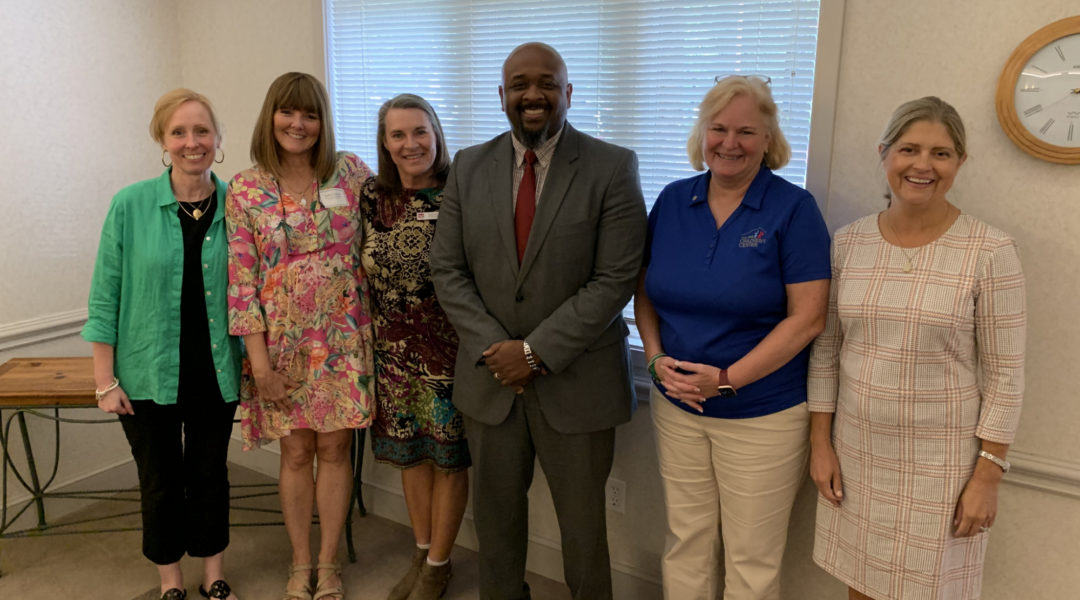 The Community Foundation of the Lowcountry was honored to host the Lowcountry Executive Director Leadership Program graduation on August 30!
Local nonprofit leaders took part in the yearlong program offered by the Community Foundation and conducted by Neil Sklarew, an experienced executive coach and former manager of the Georgia Center for Nonprofits consulting group. Participants shared how the peer-based learning program, which included group meetings and individual coaching sessions, had a positive impact on them professionally and personally. Congratulations to all of the graduates!:
(Pictured, from left) Christina Wilson (Child Abuse Prevention Association), Kathy Cramer (SOAR Special Recreation of the Lowcountry), Sandy Gillis (Deep Well Project), Ahmad Ward (Historic Mitchelville Freedom Park), Jody Levitt (The Children's Center), Anne Caywood (Lowcountry Legal Volunteers). Not pictured - Jackie O'Bannon (Antioch Educational Center)
The next Executive Director Leadership Program will kick off in early 2023. For more information, please contact Debbie Cahoon at 843-681-9100 or dcahoon@cf-lowcountry.org.
‹ Back to all stories